DIY necklaces. In the following post, we will show you how to make your own amazing necklaces step by step. Find do it yourself tutorial below for making unique and beautiful necklaces. Don't be afraid to start those projects. It will be interesting and in return you will get specific, original handmade necklaces. Enjoy!
Handmade Original Lace Necklace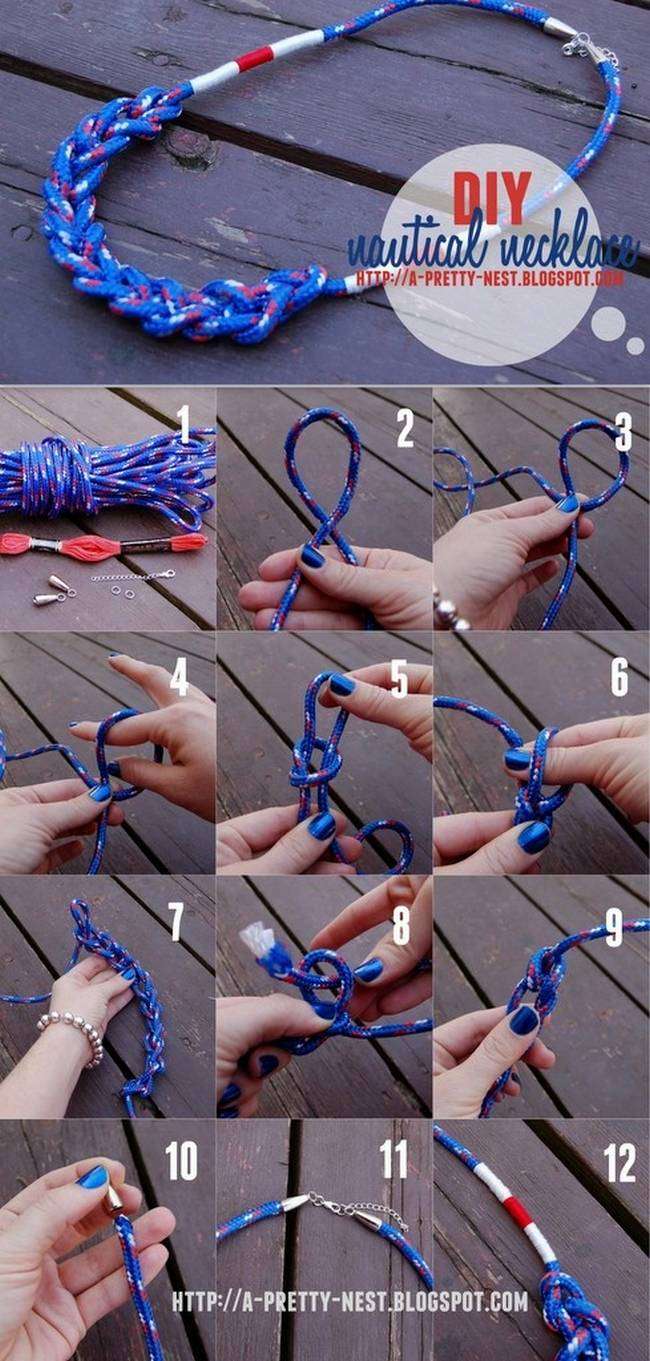 Handmade necklace made from cork and lace


Gold or silver chain connected with fabric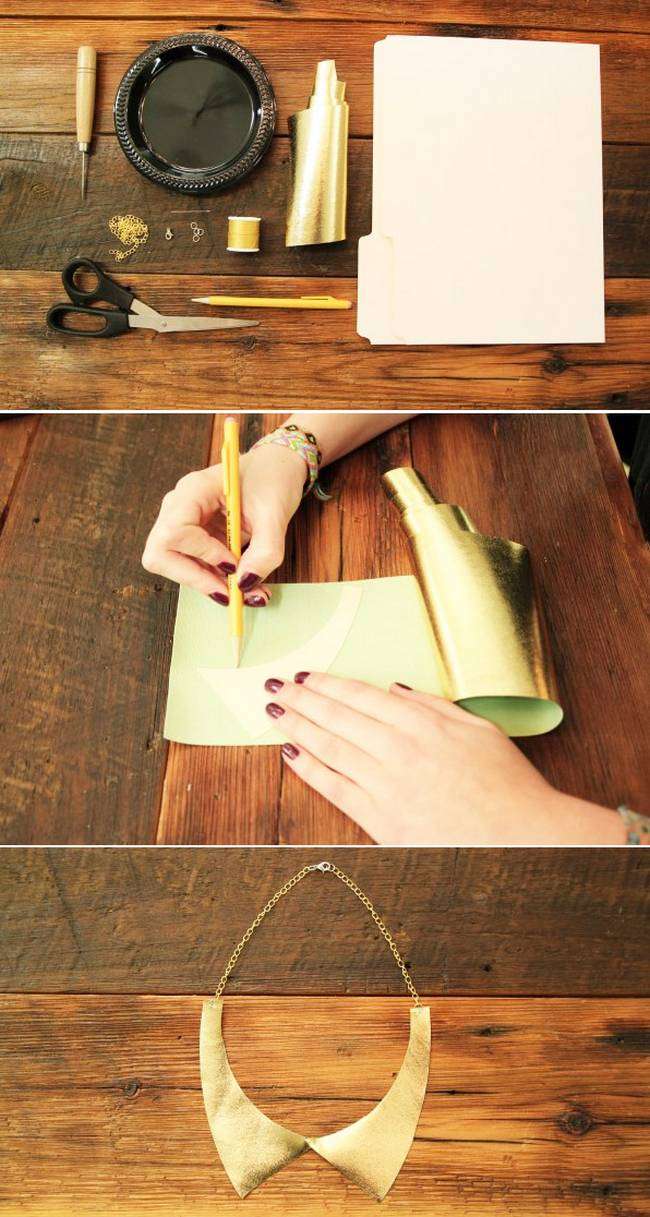 DIY metal necklace

Beautiful crochet + metal chain necklace


Knit necklace suede


DIY Beaded necklace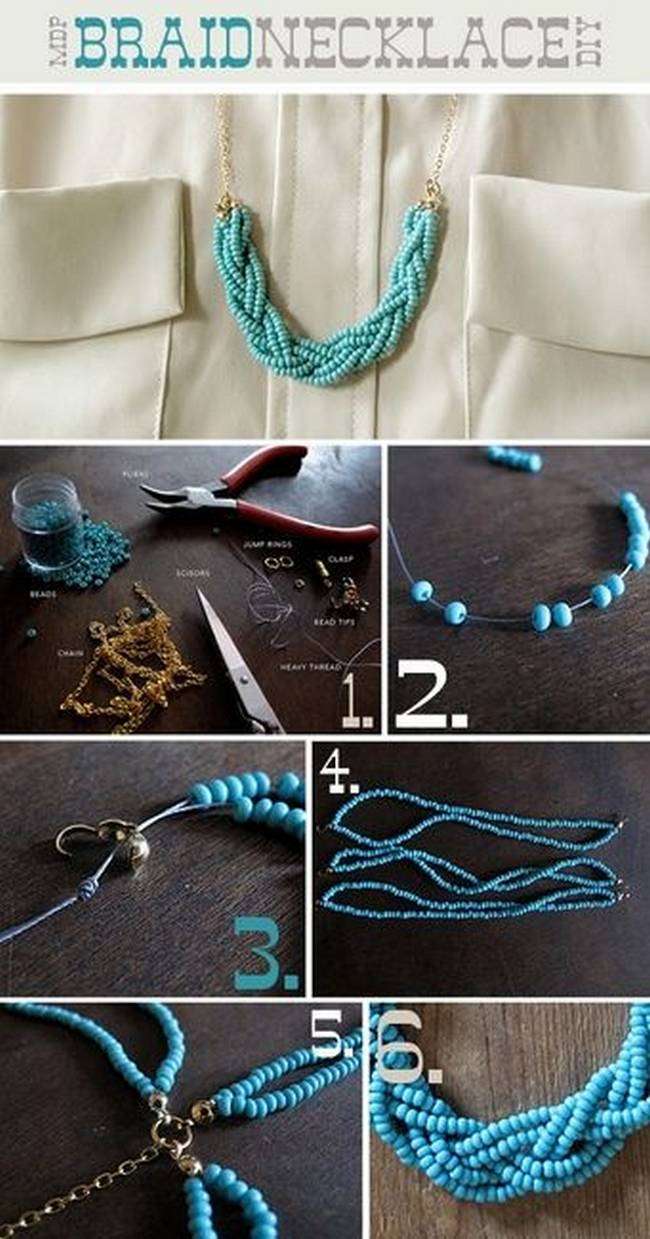 Another handmade beaded necklace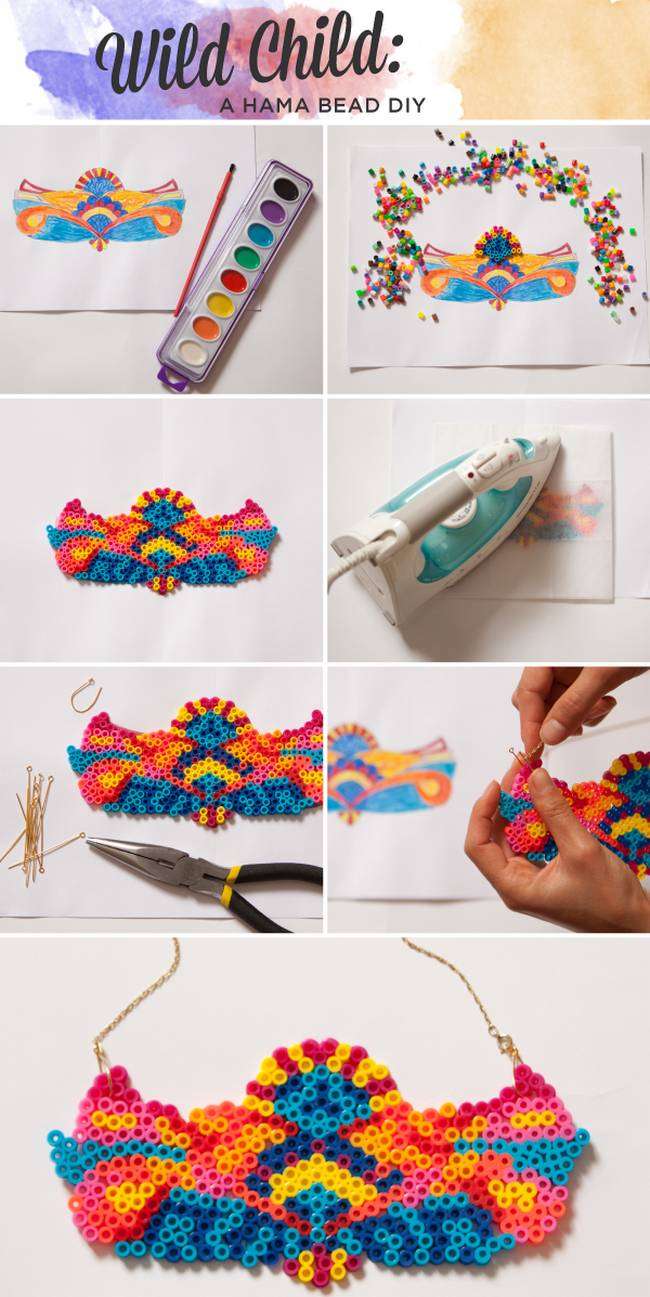 DIY gold necklace with precious stones – small diamonds or similar.


Handmade ribbon necklace